Folding White Chairs
Folding White Chairs
Tables and Tableware
Chiavari Chairs
Chiavari Chairs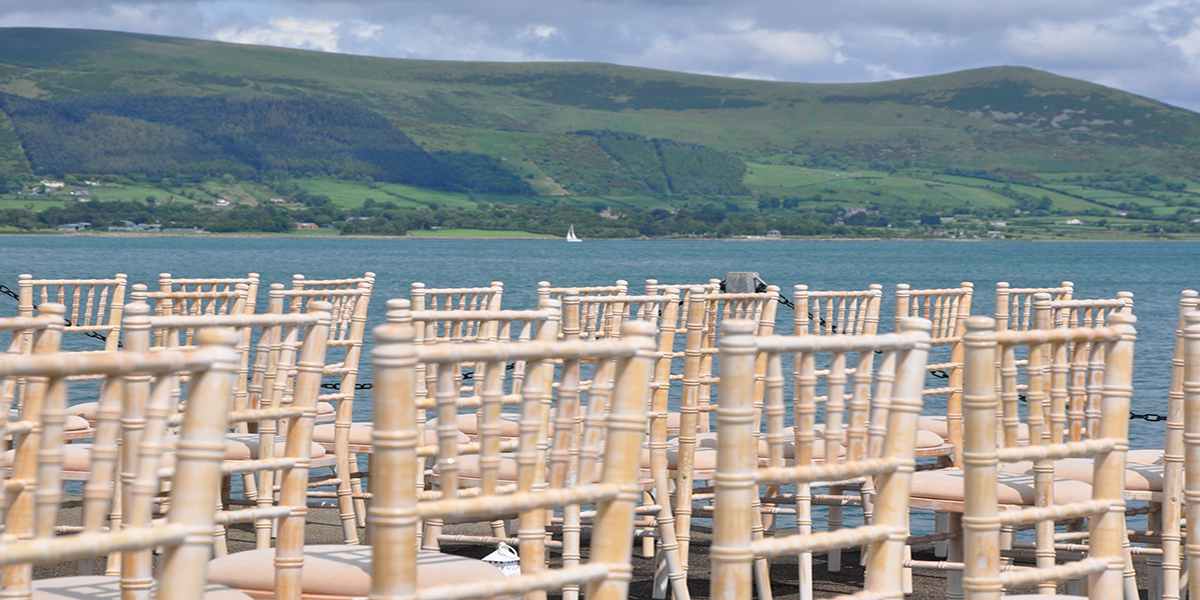 Corporate Events
We offer full service event hire and planning for corporate events, weddings, parties and any occasion. Our ethos is founded on providing a superior level of service with a high attention to detail developed by a history of successful events around Ireland. Be sure to navigate around our site and contact us for a free consultation.
2020-01-01T23:08:03+00:00
We specialize in all kinds of party planning and party hire from corporate to birthdays, anniversaries, private parties, hen groups and more. We provide event furniture hire, crockery, catering facilities, lighting, sound hire and much more.
2019-11-30T22:34:10+00:00
We make weddings memorable with an impressive range of styles and services, We provide elegant table displays, room decor, marquee hire, seating, tables, cups, bowls, glassware, catering, lighting, and audio visual equipment along with a free consultation on how to make your day a perfect one.
2019-11-30T22:38:34+00:00
We can deliver all elements of your company event needs, hassle free. We provide, marquees, seating, tables, cups, bowls, glassware, catering, lighting, decor and audio visual equipment along with full planning service with onsite assistance on the day.
Our Services!
We provide a full range of event services from party planner service to chair and table hire, tableware, crockery, decor, lighting and sound hire. We work regularly with venue owners and leverage a wide network of specialist suppliers to deliver every part of your event.
Refreshments
Tea and Coffee Facilities!
One Stop Shop!
We've listened to our customers and realise that having a one stop shop solution is important to you. That's why we've put the effort into stocking and sourcing the most complete range of event hire items and services to provide you with a better event.
Expert event planner service

Wide Selection of event furniture

We can provide all your tableware

Lots of table linen options
The Events Hire Difference!
At Events Hire we believe in providing a prompt and hassle free service. Over the years we have worked with suppliers, venue managers and support staff to provide a well organized event, saving you time and effort on the day and after it!
Free initial consultation service

Staff Technician for any AV needs

In house DJ service available

We have a network of suppliers, caterers etc.
Ruth and her team looked after the seating for our outdoor wedding in Carlingford last Sunday 2nd June 2019. Right up until 11.30am we were not sure if the ceremony was going to be inside or outside. Ruth and her team went along with our decision to hold the ceremony outside and worked seamless to set up the seating on the jetty. After the ceremony was over Ruth and the team removed the seating without any fuss and were hardly noticeable. We would highly recommend Events Hire and could not praise them enough for their professionalism and help, A five star company. Marie & Colm, Dundalk
The Chiavari chairs I hired from Events Hire were the perfect choice for our celebration. Ruth was so helpful . Would highly recommend.
Wedding in Annagassan Aug 2018
I can't recommend them enough. Events Hire helped us with every detail of planning our wedding day. Everyone loved the atmosphere and couldn't stop talking about the decor and lighting. Thanks Ruth!
Wedding near Drogheda, June 2017
I hired Ruth to decorate a room for my birthday party celebrations. She couldn't do enough to help and managed to work within my budget whilst still making the place look fabulous. She added some beautiful lighting and decorations which really lifted the room and gave it a warm, welcoming and party atmosphere. Ruth was a pleasure to deal with and really went out of her way to help. She had everything under control. Ruth and her husband did all the setting up and went back the following day to clear it all away - they make a great team. Highly recommend. [Carlingford, March 2019]
Blackstone Motors held an amazing event on Saturday - all thanks to Ruth and her team at Events Hire…[June 2019]